One IT News is a bi-monthly newsletter providing status on key IT projects and initiatives,
important dates, events, news, and announcements from campus-wide partners.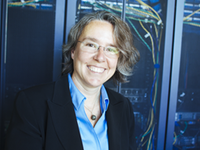 The beginning of the fall semester is always an exciting time of change and new experiences for our UC Berkeley community, including students, their families, faculty, and staff. This year, our One IT community is becoming more user-centered. With the roll-out of the new Student Information Systems (SIS) and expanded use of CalCentral, we are placing students and faculty at the center of our design. The progress we made this year has been possible thanks to the unprecedented collaboration between the various One IT and campus partner organizations. We know that change isn't always easy, and our campus is feeling the impact and disruption of these changes. Our work is important, and  we're not done yet. As we kick off the new academic year, we are beginning to prepare for the transition to ongoing SIS operations that will bring some of our One IT members together under the Office of the CIO. Stay tuned for more information. Learn more about the SIS Project
~ Angela Blackstone, Associate CIO and Senior Project Executive, SIS Project
Upgrades Improve Student Access to Financial Aid and Academic Record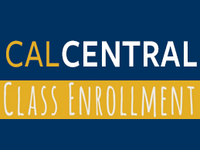 On June 26, the CalCentral and Student Information Systems (SIS) Project teams deployed CalCentral version 78, coinciding with SIS Go-Live 5.6. Among some of the upgrades, students can now view their official 2016-17 Financial Aid packages in CalCentral, and view Academic Records Requests, allowing students to request transcripts and enrollment verification. See full list of upgrades on the SIS Project site
CalNet Account Manager: You Have the Power!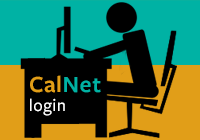 CalNet Account Manager is an exciting new tool that allows users to manage their CalNet account themselves. Previously, students and employees needed to contact the Cal1Card office or a campus CalNet deputy to get a token to create a new CalNet account or reset a forgotten passphrase. This new application puts the power in the hands of users to make these changes! Plus, this tool serves as a central location for changing personal or security information, streamlining the process for everyone.
Read the details | Visit CalNet Account Manager
Staying Safe in Cyberspace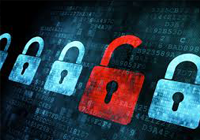 The start of an academic year is a great time to review security tips on staying safe in cyberspace. We each play a role in protecting ourselves as phishing attacks and stolen CalNet credentials remain the top threats to our individual and institutional online security. Please take a moment to educate yourself and help others understand the importance of following cybersecurity best practices. View Security Tips
SuiteC: New Tools for Instructors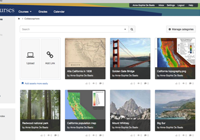 ETS is pleased to announce the introduction of a new set of tools for bCourses and partner schools using Canvas: SuiteC. This home-grown service was originally piloted as Collabosphere, a multi-year project between the University of California Office of the President, UC Berkeley faculty, and the ETS team with the goal of developing a set of online tools designed to increase and track student engagement. SuiteC is available now to any instructor using bCourses. Learn more about SuiteC
Stay Connected with One IT!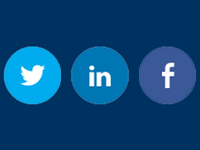 Beyond attending all those fabulous events and hobnobbing with other IT professionals in person (save the date for the "You're IT" Staff Appreciation Event, Oct. 6, 3-5 p.m.), we're making it easier to connect virtually. We have expanded our social media presence from having only a Twitter account to adding One IT groups on both Facebook and LinkedIn. You now have even more ways to connect with your One IT family and stay updated on what is happening. Join in today: Facebook | LinkedIn | Twitter | One IT events
Theoretical Chemists Use Savio to Build Molecular Computational Models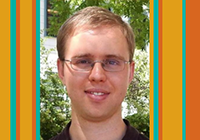 Meet Professor Eric Neuscamman, a theoretical chemist working to develop increasingly accurate and computationally cost-effective methods of modeling electron behavior in molecules. He uses supercomputers to yield predictive models of what molecules will do in chemical reactions. He asks, "What if we could help chemists predict, with precision and reliability, what color a molecule is, it's acidity, whether it's poisonous or not, at what temperature it burns and melts? [...] The contributions of theoretical chemists to the future are these physical models and the algorithms that support them." Neuscamman puts great value on the contribution of Savio, UC Berkeley's shared High Performance Computing (HPC) cluster, to his research. In his words, "I can add to the chorus of voices that say we, without Savio, would not have a lab. It's like our wet lab. We would have no lab without a computer to run our calculations on." Read full article
Recent Improvement at Campus Shared Services IT Brings Cost Savings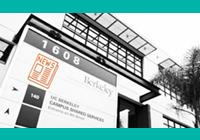 To reduce threats with malware/ransomware compromises, CSS IT collaborated with campus partners to increase security and save the campus money. The analysis and the steps needed to correct it were previously outsourced, but CSS IT staff now do this analysis with a much faster turnaround. Plus, campus units can save up to $1,500 per computer in outsourcing fees if these compromises occur.
Read the latest CSS Update for more info
ETS Course Evaluations Service Expands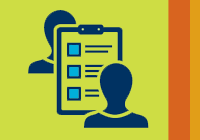 In 2008, the Executive Vice Chancellor and Provost and Chair of the Berkeley Division of the Academic Senate charged a campus-wide Task Force on Teaching Evaluations to make recommendations on improving evaluation process and practice, with a move to administering evaluations electronically included as one of several recommendations issued in their final report. The Online Evaluation of Courses (OEC) initiative was instituted as a result and ETS Course Evaluations is now adding the Boalt School of Law and the College of Engineering to their list of participating departments. Learn about the OEC initiative | Visit ETS Course Evaluations
Cal Answers Gets a New Look & Functionality
A new Cal Answers home page makes it easier for users to find their dashboards. When logging in, Cal Answers users will be able to choose from the most popular dashboards using an expandable list in the center of the page. Other updates in functionality include improving usability in the PI Portfolio dashboard and the launch of the PI Oversight dashboard which is now live and available to those with Oversight access. This means it will be easier for those who manage funds to see which awards are, or will be, in deficit. Learn more: Cal Answers New Home | PI Portfolio Enhancements | PI Oversight Dashboard
Software and Services Available for Students, Faculty, and Staff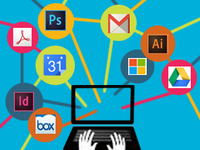 As we welcome students back along with any new faculty or staff, please be sure to let them know about the variety of world-class collaboration, communication, and productivity software licenses that are available. They can claim their  bConnected Google account and discover cloud-based collaboration services including

Google Apps

and Box. They are also eligible for Adobe and

Microsoft

products, security related software, and software for the study and research of Mathematics & Sciences. Visit Software Central for eligibility requirements and instructions on how to request and download software.
Unwanted Materials on Campus Printers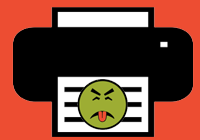 Campus IT groups are working to stop unwanted materials from being printed on UC Berkeley public printers. The materials have originated from individuals on the internet. If you notice

unwanted printouts happening

in your department, please

 

contact CSS IT

 as soon as possible

to assist in securing your printers and

 report the security issue to the Information Security and Policy team. 

Investigation of

additional long-term measures to prevent the issue from recurring is underway.
One IT News is produced by the Office of the CIO in collaboration with the following IT partners:
Campus Shared Services IT (CSS IT) | Educational Technology Services (ETS) | Electrical Engineering & Computer Sciences (EECS) | Haas Technology Solutions | Information Services & Technology (IST) | Intercollegiate Athletics IT | Law IT | Library IT | Research IT (RIT) | Student Affairs Information Technologies (SAIT)
Office of the CIO | Earl Warren Hall, 2195 Hearst Ave., Suite 200, Berkeley, CA 94720-4878 
Phone: (510) 643-4090 | Fax: (510) 643-5385 | Website: technology.berkeley.edu