One IT News is a bi-monthly newsletter providing status on key IT projects and initiatives,
important dates, events, news, and announcements from campus-wide partners.
Earlier this month we gathered at the You're IT! One IT Staff Appreciation event and it was a wonderful opportunity to thank each of you for your contributions as valuable members of our One IT family. During this event, Jenn Stringer, Associate CIO for Academic Engagement and Director of ETS, David Greenbaum, Director of Research IT, and I, shared information about the Reimagining IT retreat that was held on Oct. 4-5.
The retreat brought together a group of 50 IT leaders from a broad spectrum of departments across campus to brainstorm initial ideas toward developing a "bottom-up" IT strategic plan. We will spend the next several months focusing on IT projects that were identified during the retreat as being able to be done quickly and have the most impact for our campus constituents. We'll be asking for your assistance in these efforts since it will take the collective input from our One IT community to fully realize the goals that have been established. This work continues to be part of how we tell our story to campus and ensure the critical work we do is engaged and fully integrated. Learn more about Reimagining IT and get involved.
~ Liz Marsh, Director of Strategic Initiatives and Chief of Staff, Office of the CIO
October is National Cyber Security Awareness Month 
October is National Cyber Security Awareness Month (NCSAM), an annual campaign to raise awareness about cyber security. The NCSAM is designed to engage and educate by providing tools and resources to stay safe online, with the goal of increasing resiliency in the event of a cyber incident. With this goal in mind, we have gathered several resources to help educate campus users about cyber threats most commonly found at UC Berkeley. Learn how to stay safe
Tech Problems? New Moffitt Desk Has Answers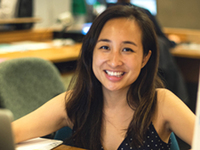 Higher education today requires effective technology use, but issues like network access, malware or identifying the right software can bring a student's study time to a screeching halt. Fortunately, tech help for students has become more accessible on campus this semester, with the launch of a new Student Technology Help Desk in Moffitt Library as part of a new student computing service initiative, Student Computing @ Cal (SC@CAL). In addition to the Moffitt help desk, the library offers many other IT focused events and services. Find out more: Moffitt Help Desk  | Data Acquisition and Access program  |  Library news  |  Visit Student Computing @Cal
Goodbye, CalMail lists. Hello, Google Groups!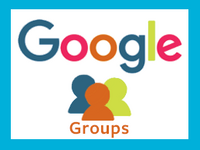 The retirement of the CalMail mailing list service is fast approaching! The bConnected team will continue to engage with mailing list owners to migrate active lists to bConnected Lists (Google Groups) through Dec. 20, 2016. To find out about additional email related changes, view the Email Simplification Program overview. For more information:  bConnected Lists Service Webpage  |  Migration Support: bConnected@berkeley.edu
Tag! You're IT - Staff Appreciation Event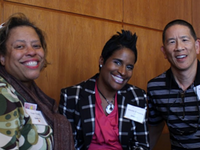 Thank you for joining us at the You're IT! Staff Appreciation event Thursday, Oct. 6 at the Alumni House. This event, co-sponsored by the ITLG and the Office of the CIO, gave us the opportunity to welcome new employees to our One IT family, celebrate our collective accomplishments, and to recognize COSA and STAR award recipients across UC Berkeley over the past year

.
Read the full story
 |  
View event photos
 |  
Meet new IT staff & STAR awardees
AIS Grand Opening Reception Welcomes Instructors and Researchers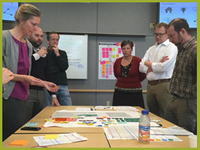 At the end of September, the Academic Innovation Studio hosted a reception to celebrate the official grand opening of the new faculty/researcher space. The event, which was open to all instructors and researchers, including graduate students and support staff, was an opportunity for guests and partners to explore the space and the resources available to those looking for support in teaching and research from experts in diverse areas like Educational Technology Services, Center for Teaching & Learning, the Library, Research IT, bConnected, and BRCOE. Read the full article
Project Management Training Opportunities for IT Staff
The Agile @Berkeley group in collaboration with the Technology Program Office is sponsoring a series of training sessions to help you prepare for the implementation of the new IT Project Management Policy for UC Berkeley that takes effect Jan. 1, 2017. These sessions teach staff how to create project documents such as charters, schedules, and budgets using provided templates. The workshops and discussion sessions will be helpful to anyone who manages or participates in campus IT projects. View session options |  Project Management Templates
Cal Answers Access Roles Updated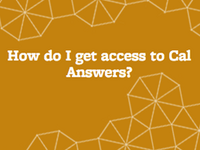 The access roles in Cal Answers and the CalAccess system have been updated to provide users with clarity around what type of access they may need and to facilitate the process of requesting expanded access to Cal Answers. The Cal Answers website has been updated with current information on getting access to Cal Answers and the available roles. The new pages provide more information on choosing and requesting the appropriate role as well as information on the approval process. Login to the CalAccess system | Visit the Cal Answers website
Networking Opportunities With IT Colleagues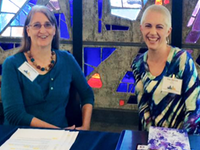 As we've worked to build our One IT Community, it is important for IT staff to take advantage of opportunities to engage with colleagues across campus. Our success is fueled by a better sense of community, collaboration, and partnership. There are a variety of staff organizations which foster involvement in campus life, provide networking and learning opportunities, and keep our community informed about important issues. View IT specific campus groups | UC Berkeley wide staff organizations | Upcoming events
Pay IT Forward to Appreciate IT Staff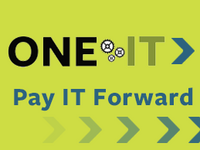 Since launching the program in Sept. 2014, the One IT Pay IT Forward program has been a great way to show appreciation for fellow IT staff. Joe Luang of CSS IT, sets a good example with his "excellent demeanor and attitude" as one colleague noted. Joe has received five Pay IT Forward nominations! Congratulations Joe, and  thank you for your incredible work. Nominate someone today! | Read about the Pay IT Forward program | View all Pay IT Forward recipients
Atmospheric Chemists Use Savio to Build Computational Gas Emission Models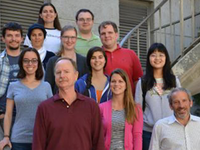 Ron Cohen, Professor of Chemistry and Earth and Planetary Sciences at UC Berkeley, and graduate students Alexis Shusterman, Josh Laughner, and visiting Harvard graduate student Alex Turner, are "trying to create a model of the world that matches the observations of the world." That is, Cohen's team is using sensor technology to measure the concentrations of atmospheric gases at both local and global scales, and from that data develop computational models that describe the emission processes and rates that cause those observation

s.
Read the full article
SAIT Student Employees Receive Prestigious CIO Scholarship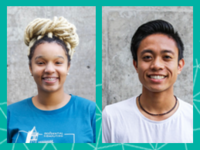 Congratulations to Dominique Fernandez and James Zamora, selected to receive the prestigious CIO Scholarship, a $1,000 award for students interested in becoming CIOs. Dominique works as a Unit Supervisor in SAIT's Residential Computing program, managing a team of student Residential Computing Consultants. She hopes to increase diversity in tech work spaces and in making technology accessible to all. James is a Residential Computing Consultant in SAIT, providing direct tech support to students. He is founding the Berkeley Invention Corps, which brings together students from diverse disciplines to create technology that tackles issues with health, society, poverty and the environment. Learn more about the CIO Scholarship Fund
PI Portfolio Enhancements Available in October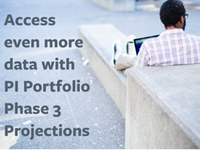 New enhancements are live in PI Portfolio. Enhancements include the addition of a "show balance through" filter in the Portfolio, Fund Summary, and new Chartstrings tabs and an archive function which will allow you to access a saved set of projections by downloading an Excel file. Additionally, a column has been added to the Portfolio tab showing the "Minimum Direct Cost Balance" in the projections view, in order to show the actual amount left to spend without going into deficit, after overhead is charged. Visit the PI Portfolio website  | View complete list of enhancements
One IT News is produced by the Office of the CIO in collaboration with the following IT partners:
Berkeley Engineering IT | Campus Shared Services IT (CSS IT) | Educational Technology Services (ETS) 
Electrical Engineering & Computer Sciences (EECS) | Haas Technology Solutions 
Information Security & Policy (ISP) |  Intercollegiate Athletics IT  
Law IT | Library IT | Real Estate IT | Research IT (RIT) 
Student Affairs Information Technologies (SAIT) | University Health Services IT
Office of the CIO | Earl Warren Hall, 2195 Hearst Ave., Suite 200, Berkeley, CA 94720-4878 
Phone: (510) 643-4090 | Fax: (510) 643-5385 | Website: technology.berkeley.edu