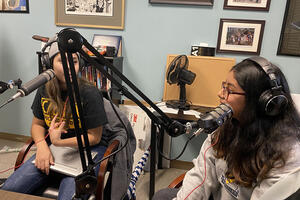 If necessity is the mother of invention, more than a few winners of the campus's first-ever Berkeley Changemaker Technology Innovation Grants found inspiration in the teaching and learning challenges posed by the COVID-19 pandemic. Other initiatives address the timely topics of racial justice and equality.
Launched by the office of UC Berkeley Chief Technology Officer (CTO) Bill Allison in the office of Chief Information Officer Larry Conrad, the winning projects, announced today (Thursday, June 25), will share $400,000 in general funds that were earmarked by Conrad in the 2019-2020 school year for information technology (IT) innovation.
Allison said his goal in creating the competition was to tap Berkeley faculty who "push the frontiers of knowledge, designing technologies and practices that will change the world and make our university run better." He assembled a 10-member review committee of students and staff from various academic fields, jobs and personal backgrounds to review the proposals.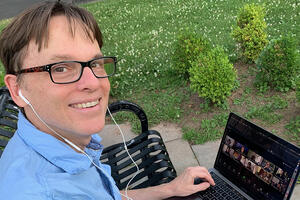 "During this pandemic, there was a real danger that this grant program wouldn't even happen because of everything going on and the fact that people were not able to physically come together to review the entries," he added. "But we did it, and many of these projects — there were 18 submitted — are really relevant, and half involve COVID-19."
The grants are part of Berkeley's CTO Innovation Program, which is designed to bring together diverse groups across campus to engage in technology innovation that positively impacts the Berkeley of the future. The proposed innovation projects were required to support one or more of Chancellor Carol Christ's three key campus strategies.