Dear campus community,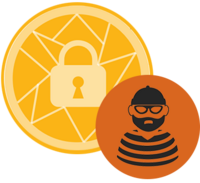 The 2018 tax season is now upon us, and identity thieves have begun sending fraudulent emails that appear to be legitimate communications. Help protect yourself from becoming a victim of tax fraud by reviewing the following tips.
Stay Alert
Scam communications can arrive in a variety of formats including email, text messages, via social media, or phone calls. Be on the lookout for the following:
Messages asking for W-2 or other tax information for yourself or others.

Authentic-looking emails impersonating UC communications offering access to your W-2.
Messages that look like they are from campus leaders requesting copies of university employee W-2s for review purposes.
Messages that encourage you to click links, submit your password, or other private information.

Don't click on a link unless it goes to a URL you trust. Hover over the link (don't click), or for a touchscreen, press and hold the link (don't tap) to reveal the actual URL (which will appear in the bottom left corner of the browser window).

Unexpected phone calls requesting tax information, or asking you to install software.
University of California Employee W-2 Statement
Printed W-2s will be mailed by Jan. 31 to the address you have on file. UC will send you a printed W-2 unless you have requested an electronic version.

Access electronic W-2 statements directly at UC's At Your Service Online (AYSO) website

.
Protect Yourself
Do not reply to emails asking for personal information such as your campus credentials, address,

SSN, credit card information, or student records

. Report suspicious emails to

consult@berkeley.edu

or call 510-664-9000.

Familiarize yourself with the IRS' current list of tax scams

so you recognize them.

Reduce your risk of getting scammed by reviewing security best practices

.
Regards,
Larry Conrad, Associate Vice Chancellor for IT and Chief Information Officer
Lyle Nevels, Interim CISO, Assistant Vice Chancellor for IT and Deputy CIO