Colleagues,
The UCCSC Committee is looking forward to hosting UC technologists at UC Davis, August 13-15, 2018. The session proposal deadline of March 23 is just two weeks away - submit your proposal today!

The UCCSC theme this year is Sustainable Technology. We are looking for session proposals that would fit any of several tracks:
Leadership/Professional Development

Security/Privacy
Web and Applications
Research
Technology and Security Policy
Health
Women in Technology
The UCCSC 2018 website includes the instructions for submitting a session proposal and the submission form, as well as a timeline. Go to the conference website to create your profile and sign up for email updates. Once you've logged in to the site with your new account, submit your session proposal for consideration. If your session is selected, the conference fee will be waived (limited to one presenter per selected session).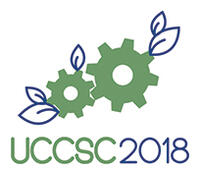 UCCSC is attended by UC affiliates who work in IT or are interested in information technology. Presentations are generally designed for IT professionals, but some sessions will cover topics that also apply outside IT, such as project management, service delivery, and procurement.
If you have questions, please direct them to UC Berkeley's UCCSC Ambassador, Shelly Kleinschrodt, at shelly.kleinschrodt@berkeley.edu.
Regards,
Larry Conrad, Associate Vice Chancellor for IT and Chief Information Officer
---
Related Links: UCCSC 2018 Website | UCCSC 2017 Recap | UCCSC Contacts