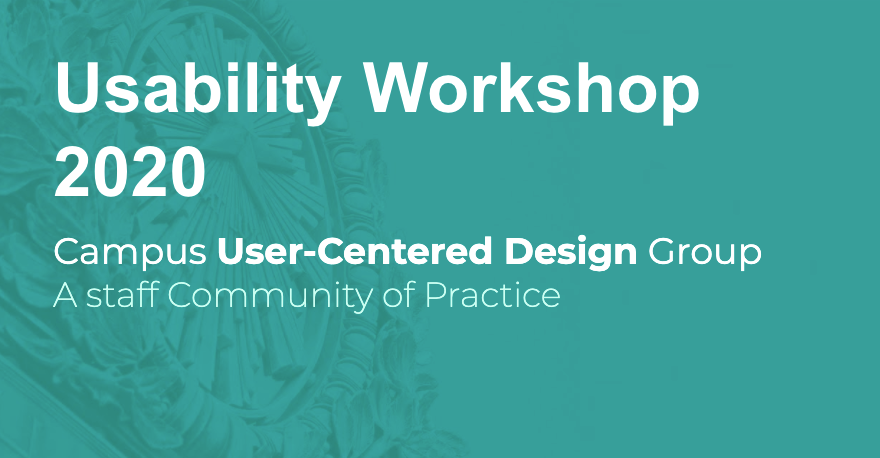 On June 10, 2020 over 100 Berkeley staff assembled virtually, as campus IT teams received usability feedback on their projects.
Overview
This event was the culmination of months of preparation on the part of the software teams and the campus User-Centered Design group (UCD), a staff community of practice. Each project team was matched with a UCD group member who became familiar with the team's usability concerns and created a project-specific usability review for that team.
The event included:
Greeting from Mary Watkins, Lead UX Designer for UCLA IT Services and founder of UCLA's UX Group.

Presentation on Universal Design & Accessibility by Sharon Pothan, UX Designer for Berkeley's Seismology Lab.

Usability review of three campus IT projects
Presentation
Universal Design & Accessibility

For more content from the presentation including resources, see the Usability Workshop presentation
Usability Heuristics
Jakob Nielsen's Usability Heuristics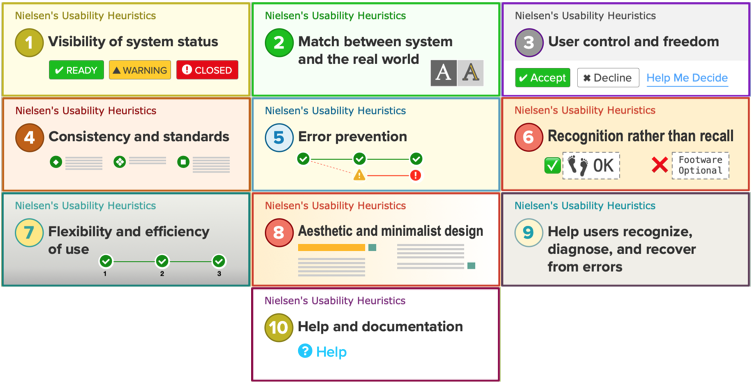 Source: 10 Usability Heuristics for User Interface Design
Usability Reviews
Each UCD member presented the usability review, including relevant usability principles, to their project team followed by Q&A.
The campus IT teams and their projects were:
BITSS
The Berkeley Initiative for Transparency in the Social Sciences works to improve the credibility of science by advancing transparency, reproducibility, rigor, and ethics in research. We collaborate with researchers, students, faculty, publishers, and funders across disciplines.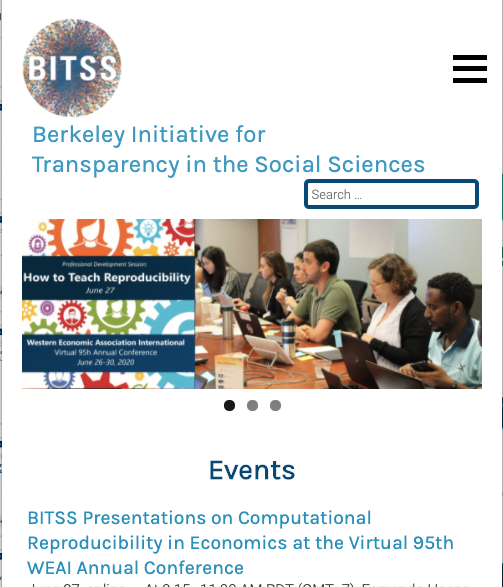 Grow Your Career
The Grow Your Career website helps staff by:
Providing resources for staff to develop their career skills

Helping staff move up in their career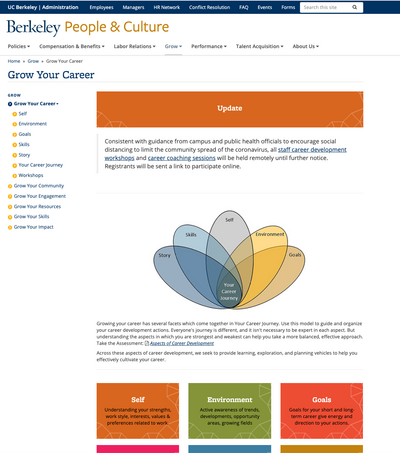 AskOski
AskOski provides personalized course recommendations to students based on:
The user's attributes and filters

Historic enrollments at Berkeley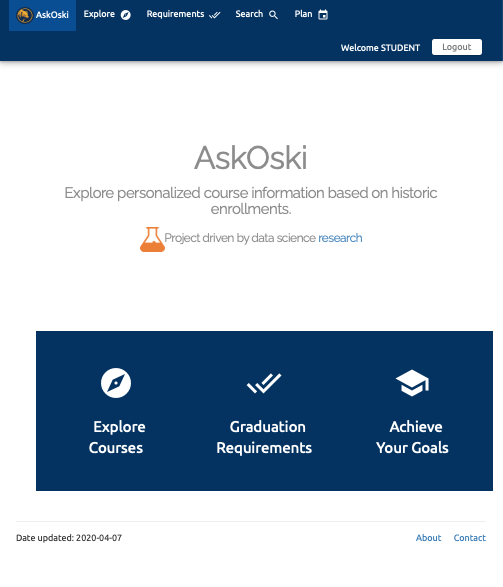 Usability Reviews and Presentation
Challenge
Between the planning and the hosting of this event, the pandemic came upon us. Translating this event from an in-person format to entirely online one took some effort on the part of everyone involved. Thank you for your patience with and participation in the new format.
Sponsors
This event was supported by the UC Berkeley People & Culture and Information Services and Technology
Thank you! We could not have done this without you.
Contact Information and Future Events
The UCD group is considering another event in the next academic year. If you or your team are interested in participating, please get in touch:
The UCD Steering Committee: