Dear Colleagues,
We are pleased to announce our next One IT event will be hosted at The Haas School of Business on Thursday, April 14, 2-5 p.m. Please join us, and learn more about Haas Technology Solutions and how Haas School of Business maintains the distinction of being a Top 10 business school. This is an opportunity to meet Dean Rich Lyons and the two of us along with other IT leaders, in one #Haasome location that includes food, prizes and more!
Please add this event to your calendar and RSVP by April 4:
---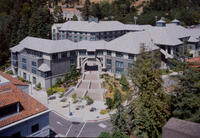 #Haasome Technology Solutions @ One IT
Thursday April 14, 2016 |  2 - 5 p.m.
Haas School of Business Courtyard
2220 Piedmont Ave, Berkeley, CA 94720
Please RSVP by April 4
---
We look forward to seeing you there!
Regards,
Larry Conrad, Associate Vice Chancellor for IT and Chief Information Officer
Kevin Cornish, Chief Information Officer, Haas School of Business
---
Related Links: View/Print the Event Poster | RSVP for this Event | Learn more about One IT | Pay IT forward | Volunteer for One IT Events | Ask Questions