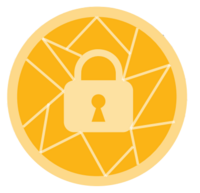 Dear Colleagues,
October marks the 14th Annual National Cyber Security Awareness Month (NCSAM), created as a collaborative effort between government and industry to ensure every American has the resources they need to stay safer and more secure online.
To celebrate NCSAM, we encourage you to engage in the cyber security events listed on our One IT calendar. We have also gathered the following resources to help educate our campus community about the cyber threats most relevant here at UC Berkeley. Phishing emails remain one of the top threats, so please take a moment to review how you can protect yourself:
Phishing
Ransomware
Technical Support Scams
Additional Resources
We appreciate your efforts in safeguarding yourself and the University against these threats, and participating in NCSAM by sharing your knowledge with others.
Regards,
Larry Conrad, Associate Vice Chancellor for IT and Chief Information OfficerMatt Wolf, Chief Information Security Officer