One IT colleagues,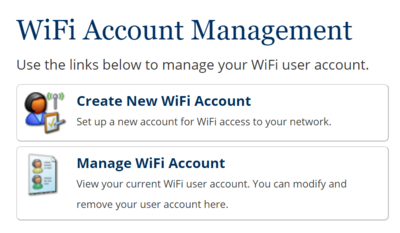 On Nov. 5, the network team will replace the AirBears2 Manage My Keys application with a new Wi-Fi Key management service. The new service provides a modernized look and feel with a more resilient back end to ensure the continuity of wireless service for campus and will eventually allow us to deploy new, more flexible Wi-Fi services.
This change does not require any action on the part of IT staff or customers. The existing database of Wi-Fi users will be migrated over and the vast majority of customers will never realize a change has been made.  This announcement ensures the IT support communities are aware of the change in the interface so they can familiarize themselves before their customers begin to use it.
Most of the campus community only interacts with the Manage My Keys application or Wi-Fi Keys service once and then do not return. Once a user has connected their first device to the wireless networks it is rare for them to need to make changes to the wireless account.
Access the New Service
Use your CalNet authentication to access the new service at https://wifi-keys.berkeley.edu which is currently available for exploration in test mode. Changes or new keys made here will not currently have any effect. On Thursday, Nov. 5, the database will be refreshed with current production data from the existing MMK app, so any changes will be lost. 
Helpful Knowledge Base Articles
The following knowledge base articles regarding the new server are now available:
If you have any questions about this new service, please contact Sean Schluntz (sschluntz@berkeley.edu).
Regards,
Jenn Stringer, Associate Vice Chancellor for IT and Chief Information OfficerDave Browne, Director of IST-Infrastructure Services and Telecommunications