Colleagues,
We are pleased to announce registration for the One IT Summit is now open! We are finalizing the program to include great sessions focused on our theme of Diversity and Inclusion for One IT. Space is limited so please register by Thursday, May 23
Event Details
One IT Summit 2019: Diversity & Inclusion for One IT
Thursday, June 6, 8 a.m. - 6 p.m.
Pauley Ballroom, MLK Student Union
Program
We have an exciting day planned, with leadership discussions in the morning and breakout sessions with peers in the afternoon. A highlight of the day will be a keynote by Chancellor Christ followed by a discussion on Diversity and Inclusion with an impressive group of panelists. View the full program
Exhibit Hall & Poster Sessions
Thank you to everyone who has submitted a proposal to share their work in our Exhibit Hall. We have received a wide variety of proposals and were happy to see such a great cross-section of our One IT community represented. Our committee is in the process of reviewing proposals and will be in touch soon!
We Want You
You can help us promote the summit by printing the event poster and hanging it in high traffic areas around your office. We still need a few more people to volunteer on the day of the summit. Need incentive? This year we have a very cool rainbow tie-dye shirt for our volunteers. Sign up to volunteer
Contact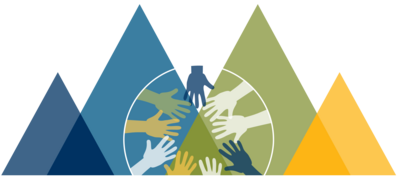 If you have questions about the summit or have accommodation requests (must be made by May 17), please contact Stephanie Dunn (ssorensen@berkeley.edu).
Warm Regards,
Larry Conrad, AVC for IT and Chief Information OfficerLiz Marsh, Chair of One IT Committee, Director of Strategic Initiatives and Chief of Staff to the CIO  One IT Committee
---
Related Links: One IT Summit | View/Print IT Summit Poster | What is One IT?