Colleagues,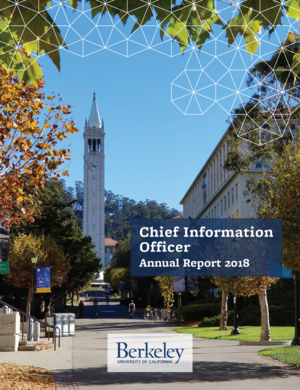 We are pleased to share our 2018 CIO Annual Report, featuring highlights of what our One IT community accomplished last year in support of the larger campus community.
Choose a Format
Many of the milestones shared are tactics from our Reimagining IT Strategic Plan, most of which continue to be in progress going into 2019 and beyond. Work is underway to revise our plan to closely align IT's goals and work with the campus's new 10-year strategic plan and ensure that all campus IT professionals have a line of sight from their work through to the campus's future strategies.
Together, we continue to align the products and services we offer to best support the University's missions of teaching, research, and public service. The dedication and engagement of the One IT community has resulted in the phenomenal progress we are able to share in this report.
Regards,
Larry Conrad,
Associate Vice Chancellor for IT and Chief Information Officer
---
Learn more: CIO Annual Report | One IT | Reimagining IT | Ask Questions