Dear Colleagues,
We are moving to a new method of sending ReIT updates to the One IT and campus community. Each month we will send you a digest of announcements and news stories on progress One IT is making on ReIT strategies and tactics. Here is the latest: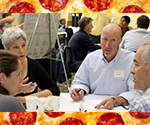 Save the Date: ReIT Pizza Lunch & Open Seminar
Add Wednesday, May 16, noon-2:30 p.m. to your bCal. Join colleagues for pizza lunch and conversation in the Garbarini Lounge (outside of Sibley Auditorium). The seminar will start at 1 p.m. with featured guest Dean Rich Lyons from Haas School of Business speaking about the Campus Strategic Framework planning currently underway. We will also hear about revisions to the ReIT Strategic Plan and updates on current tactics.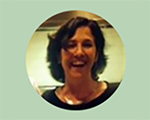 IT Knowledge Management
Read Marlita Kahn's IT Knowledge Management article is now published on the ReIT website. This is the final update in a three-part series on the Service Catalog Continuous Improvement project. The first two in the series included UX Testing of IT the Service Catalog by Daphne Ogle and IT Service Catalog Analytics by Rita Rosenthal.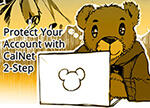 CalNet 2-Step Rollout for Employees a Success
We are pleased to announce the successful completion of our implementation of CalNet 2-Step verification for faculty and staff CalNet logins. To date, we have enrolled over 30,000 individuals in 2-Step since rollout officially began in October 2017. Kudos to Jeremy Rosenberg and the CalNet team for reaching this significant milestone!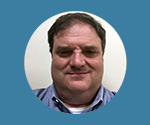 Telling Our Story
Jon Conhaim delivered the first Telling Our Story workshop on April 12 for 20 participants. This marks the successful completion of a key milestone for the Telling Our Story tactic in the ReIT plan. Congratulations to Jon on a job well done! Be sure to check the One IT Calendar for upcoming professional development opportunities, training, events and more, including Jon's next workshop which will be held on May 10.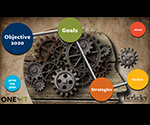 ReIT Progress & Resources
The slide deck and notes from the ReIT Workshop held on March 21 are now available on the ReIT website. Remember you can always visit our site to find detailed information about current Tactics included in the ReIT Portfolio Dashboard and an archive of all our progress reports to date.
Thank you for your continued support of the Reimagining IT Program.
Regards,
David Greenbaum, ReIT Director