Colleagues,
It was wonderful to see so many of you at the ReIT Open Seminar last week! If you were unable to attend, we've provided a summary of the seminar and the presentation slide deck below along with other highlights and announcements in our ReIT digest for May: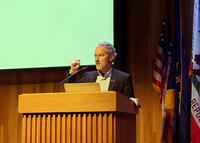 Dean Lyons Shares Status of Campus Strategic Planning Efforts
Dean of the Haas School of Business and the co-chair of the UC Berkeley Strategic Planning Initiative, Rich Lyons, addressed the crowd gathered for the ReIT Open Seminar on May 16 to talk about the state of the campus strategic planning project followed by a Q&A session. Tactic updates were also provided by Chris Hoffman, Mark Chiang, and Liz Marsh. View Seminar Slide Deck | Visit Berkeley Strategic Plan | About Rich Lyons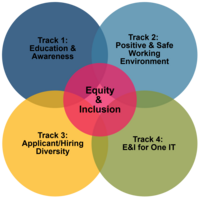 Launch of Equity & Inclusion Site for IST
As presented at the Open Seminar, we have launched a new website to communicate the IST Equity and Inclusion Program. Liz Marsh is leading this effort. In addition, a new Strategy 7 is being developed for the ReIT Plan. Liz Marsh, Barinder Flanagan, and Gabriel Gonzalez will be leading the first working session to develop the new strategy and its associated tactics. More about this at the IT Summit! See Equity & Inclusion Site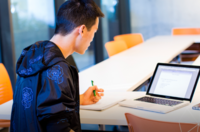 What's Up RTL? Lots.
RTL has had a busy, successful spring with the alignment project crossing the year halfway mark. Melanie Green, RTL Organizational Alignment Project Manager reports nearly half of the 14 identified projects are now complete. One of the projects resulted in a new monthly meeting called What's Up, RTL? An opportunity to come together to share, learn, and network in service of future partnerships. In addition, further surfacing spaces for successful collaborations, the most recent RTL quarterly meeting provided all staff the chance to provide input on their work around themes like digital learning, leveraging the cloud, and machine learning/AI. Moving forward, RTL is looking at setting organization-wide goals that map to the Reimagining IT plan in support of Strategy 1.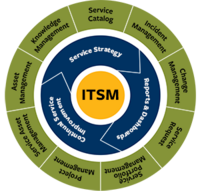 Take a Look at the Updated ITSM Roadmap
We have been making steady progress on the prioritized work for our IT Service Management (ITSM) program, a ReIT Strategy 2 project. Take a look at our recently updated roadmap to see what is currently in progress as well as the many accomplishments in projects completed over the past few months. Big thanks to Rich Meyer for his efforts as the Program Manager for the ITSM program led by Liz Marsh. View ITSM Roadmap | Projects Completed | Strategy 2 Tactics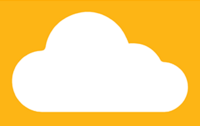 Cloud Resource Center Now Available to Campus
The Cloud Resource Center website has launched, marking  the completion of the first phase of the Cloud Resource Center project, supporting Strategy 2 of the ReIT plan. Many thanks to Gabe Gonzalez, Marlita Kahn, and Rita Rosenthal for their work on this ReIT tactic led by Bill Allison. Send feedback or suggestions on additional resources to include to: cloud-resource-center@lists.berkeley.edu. Visit Cloud Resource Center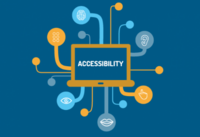 New UC-Wide Website Tool for Better Accessibility
Siteimprove is a new system-wide tool to help make campus websites more accessible. Recently implemented for campus, Siteimprove supports ReIT Strategy 5, Campus User Experience. This helpful tool was purchased by the Electronic Accessibility Committee (EAC) at UC, and is meant to help each of us meet our obligation that all UC websites be as accessible as possible. Siteimprove provides a robust web crawler that checks your website for many things, including accessibility problems, quality assurance (such as broken links and spelling), and tools to help you improve your search engine optimization (SEO). Many thanks to Lucy Greco for her work on this project and service on the EAC. Thanks also to Kathleen Lu for managing the implementation of this new service at Berkeley. Learn more about Siteimprove | Strategy 5 Tactics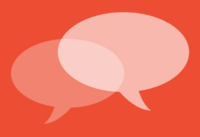 Join us for ReIT Ted-Like Talks at the IT Summit
The Reimagining IT track at the IT Summit will include a series of short, Ted-like Talks. Come hear about:  IT Security Strategy, Equity and Inclusion Strategy, Digital Learning Strategy, Telling Our Story, IT Service Operating Level Assessment Framework, and the Student Information System.  IT Summit Program  | See ReIT Tactic Dashboard

We appreciate your continued participation and support for the Reimagining IT Program.
Regards,
David Greenbaum, ReIT Director