Colleagues,
Happy summer solstice! We bring you this month's ReIT digest on the longest day of the year and the official start of summer. It was great to see many of you at the One IT Summit, which has become an annual tradition in our community and another opportunity for us to share progress we are making on our strategic plan. We will share a summary of what was presented at the Summit, updates on tactics, and other important info: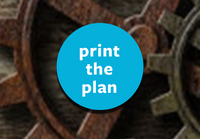 ReIT Strategic Plan Version 5.0 Now Available
We have made an incremental update to the Reimagining IT Strategic Plan. This version of the plan is primarily an update to the Tactics (projects) by which the One IT community is implementing the plan.  We have also added a new strategy centered on Diversity and Inclusion. No major changes have been made to the Vision, Objective, Goals, or original six strategies of the July 2017 plan. The changes to this version of the plan include:


A seventh strategy that focuses on Diversity and Inclusion. Tactics to support this new strategy are now being developed.
An update to all of the Tactics (projects in the plan). We have:

Added new high-priority Tactics, many coming from campus IT departments.
Deferred Tactics that are on hold pending decisions on campus priorities (this is particularly the case related to the Financial and Organizational strategies).
Indicated whether a Tactics is completed, in progress, or in planning.

In total, the July 2017 plan had 33 proposed foundational Tactics, we now have 47 Tactics, of which 28 are active projects. We expect to add more high-priority Tactics in the next several months based on continuing discussions with all major campus IT departments.
View/Print ReIT Plan 5.0 and stay current on the ReIT Program by visiting the Reimagining IT Website for more detail on the status of each Tactic.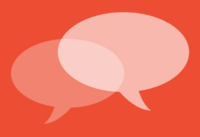 Ted-like Talks a Hit at the IT Summit
Thank you to all of those staff who organized and volunteered for the very successful IT Summit! This is a tremendous amount of work and your efforts are much appreciated. The ReIT Program sponsored a two-hour session that included five Ted-like Talks, all of which were well-attended, informative, and provided lots of insights about the terrific work being done by so many in our One IT community to advance the Reimagining IT Strategic Plan. Many thanks to our speakers: Jenn Stringer on the Digital Learning Strategy; Liz Marsh, Gabe Gonzalez, and Barinder Flanagan on the new Diversity and Inclusion Strategy; Jeremy Rosenberg on the Campus Security Strategy; Lyle Nevels on the IT Service Level Assessment Framework; and Jon Conhaim on Telling Our Story. If you were unable to attend, take a few minutes to review the Ted Talk slide deck from these presentations.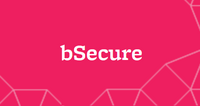 Get Ready to Be Secure!
Another ReIT tactic, the bSecure Project, was highlighted in a session provided by Alison Henry and Isaac Orr at the summit. The bSecure Project is a joint initiative from the Network Operations & Services (NOS) and Information Security & Policy (ISP) teams. The mission of the bSecure project is to replace aging Campus firewall and VPN technologies, and offer additional threat prevention and enhanced security services on Campus networks. Data Center migration to the new Palo Alto Networks firewall service is well underway, with campus firewalls and VPN services to follow this summer and fall. Take a look at the bSecure presentation and check out the project website for more information.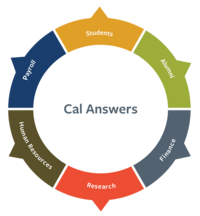 Cal Answers That
The Enterprise Data Warehouse (EDW) team is working hard to deliver key Cal Answers reporting solutions. Two projects have recently been added as tactics in the ReIT Plan:
1) Cal Answers Finance will provide interactive financial reporting to all faculty and staff and allow for the retirement of the aging BAIRS reporting system in fall 2018.  Most Cal Answers Finance dashboards are already available; for details, see the Implementation Timeline.
2) Cal Answers UCPath Reporting will ensure that campus users can continue to come to Cal Answers after UC Path goes live in 2019 for trusted HR and payroll reports. Have a question? Check out Cal Answers.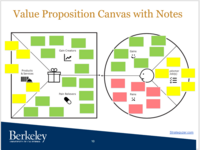 Telling Our Story Workshops at Capacity
The third in the series of Telling Our Story workshops was successfully delivered on June 14. Congratulations to Jon Conhaim for reaching this big milestone in the Telling Our Story tactic. The plan is to offer these workshops periodically, so watch for the next series coming up in the next year. If you would like to review the material presented in these workshops, the slide decks are available here: Workshop 1 - Creating Stories for IT Services & Projects | Workshop 2 - Creating Value Propositions with Your Customers | Workshop 3 - Creating & Delivering Presentations about IT Services & Projects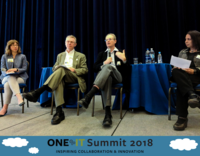 Relive Highlights from the Summit
A message was sent out from Larry Conrad and Jerry Yerardi yesterday to follow up on the summit and ask for feedback on any improvements that can be made for next year. Session materials, photos, videos, and a summary of the day's events can be found on the summit website: Provide Feedback | Read the News Article | View State of IT deck | Watch Leadership Session Videos | Browse Event Photos | Connect with Exhibit Hall Presenters
Our next ReIT update in July will be a quarterly update from Larry Conrad and will provide a look backward and a look forward as we continue to Reimagine IT for UC Berkeley.
Regards,
David Greenbaum, ReIT Director