One IT Colleagues,
We hope your fall semester is off to a great start! Thank you to everyone who joined us for an engaging and insightful conversation at the Diversity and Inclusion Workshop on July 31. Our updated ReIT timeline, included in this month's digest, shares what we have on deck next for our strategic planning work. Be sure to add the next Campus Conversation on Aug. 23 and the Open Seminar on Sept. 18 to your calendar!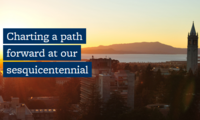 Campus Strategic Plan and External Review
The Campus Strategic Plan and the results of the External Review should be available in the next month or two. These have been major initiatives in FY 17-18 for Chancellor Christ, and we will be analyzing both documents to ensure alignment of our ReIT Strategic Plan to campus strategy and goals. Berkeley Strategic Plan
ReIT Timeline Through January 2019
We have updated the ReIT timeline to share upcoming events and milestones for the fall. Our goal is to update the ReIT Strategic Plan by early 2019, using four key inputs: 1) the Campus Strategic Plan, 2) our discussions with campus leaders, 3) the results of the External Review, and, 4) IT departmental priorities captured in the Departmental Alignment process. ReIT Timeline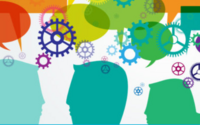 Event Recap: Diversity and Inclusion Workshop
On Tuesday, July 31, we gathered to kick off ReIT Strategy 7 by discussing diversity and inclusion in our campus IT community. The workshop, which was attended by over 50 people, resulted in many great ideas, which are currently being organized and themed. The ReIT Planning group has decided to do a second workshop in mid-September to give others a chance to provide input on these important issues. More information about that and other opportunities for participation in this strategy coming soon!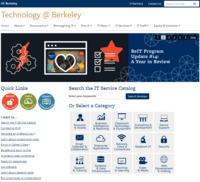 IT Service Catalog and KB Refresh + New System Status Dashboard!
Milestones for several ReIT tactics have been completed this summer just in time for fall start. A content refresh of the IT Service Catalog went live in July after the annual review by service owners in June plus other enhancements were made to the site design based on recommendations made from UX testing conducted last fall. Connected from the catalog, the Knowledge Base (KB) also got a fresh new look and upgrades. Stay tuned for a new and improved system status dashboard scheduled to launch later this month. IT Service Catalog | Knowledge Base | Sneak peek: System Status Dashboard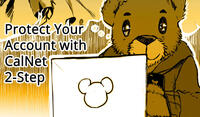 We Need You: Help Students Do the 2-Step
There are still a few spaces available for you to help students get enrolled in CalNet 2-Step at Caltopia and Golden Bear Orientation events happening Aug. 17, 19, 20. This is a great way to get involved and help with a critical ReIT Tactic plus work with students as they return to campus (especially if having direct contact with students is out of your usual scope of work). Shifts will be 2-3 hours long and held either at the Recreational Sports Facility (Caltopia) or Sproul Plaza (Resource Fair). No experience is necessary, we will train you! Please add your name to cover a shift using this spreadsheet. Additional information will be sent to those who sign up. Please remember to check with your supervisor. A big thanks to those who have already signed up to help.
See you in September!
Regards,
David Greenbaum, ReIT Director