One IT Colleagues,
We are off to an exciting fall semester with lots of activity on the ReIT front. Thank you for your participation at our Open Seminar yesterday. We will provide a summary of the seminar and materials in this month's digest along with several other updates and coming events.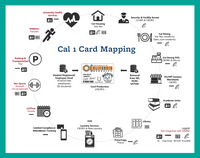 Open Seminar Recap
Highlights of the seminar included a welcome and update from Larry Conrad and information David Greenbaum shared on revising the Reimagining IT Strategic Plan using inputs from the campus as well as from IT departmental priorities. We then heard updates from tactic leads: Anne Marie Richard on the status of the Cal1Card RFP; Gabriel Gonzalez and Traci Young with the latest on Strategy 7: Diversity and Inclusion; the IT Services Operating Level Assessment Framework shared by Lyle Nevels; and UCPath project notes from JR Schulden. We greatly appreciate your hard work and dedication for moving tactics forward! View Seminar Slides |  Progress Reports | Tactics Dashboard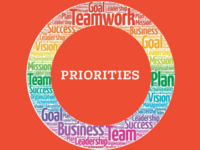 Departmental Priorities and Alignment
Over the past several months, the ReIT program staff has met with 20 IT departments across campus, from colleges, to administrative units, to IST. We asked each department to develop a list of up to 10 priorities they are working on this fiscal year, and identify how each is related to the ReIT Plan. We are analyzing the departmental priorities, and will use them to help us identify ReIT tactics, IT priorities, and revisions to the ReIT Plan. Today we are publishing the individual departmental worksheets and a master list of all departmental priorities. See the results at Master List: ReIT / Departmental Alignment Completed Worksheets | Public Departmental Alignment Sheets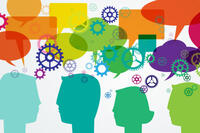 Diversity and Inclusion Workshop Repeat
If you missed our first workshop in July, good news: we are having another session! Due to the overwhelmingly positive feedback we received, we will hold the D&I workshop again on Tuesday, Sept. 25, 9:30 a.m. - noon. We expect this event will fill up quickly so please RSVP today! Priority will be given to individuals that did not attend the first workshop. RSVP by Sept 20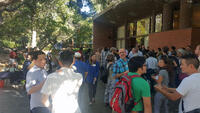 We Appreciate You: Let's Celebrate
Our annual You're IT! One IT Staff Appreciation event will be held on Tuesday, Oct. 9, 3:30 p.m. in the Alumni House. We hope you will join us to celebrate our collective accomplishments this past year, to welcome new IT staff to One IT, and to recognize 2018 IT STAR award recipients. Light refreshments will be served in the Toll Room and patio area of the Alumni House. Don't miss out on the fun, RSVP today!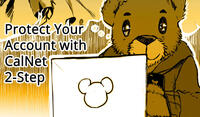 Final Days for Students to Enroll in 2-Step
The CalNet team has been hard at work, enrolling students in two-step verification as they returned to campus this fall. As of Monday, Sept. 17, 86.5% of students are doing the 2-Step! If you work with students, please remind them of this important security feature and the requirement to enroll by the Sept. 24 deadline. Students can visit the CalNet 2-Step website for information and instructions or contact calnet2-stephelp@berkeley.edu for assistance. Once they sign up they can enter a drawing for a free iPad!

Don't forget to RSVP for the second offering of the Diversity and Inclusion workshop on Sept. 25.
Regards,
David Greenbaum, ReIT Director