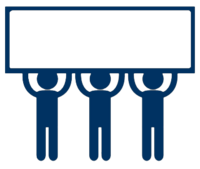 Dear Colleagues,
This is a reminder for the One IT community to please be sure you are adhering to the IT Project Management Policy for UC Berkeley. If you have not recently reviewed the policy, please take some time to read it so you understand the IT project conditions that invoke the policy and what requirements you need to meet in order to adhere to the policy.
Policy Benefits
The IT project management policy has been designed to:
Improve the success of IT projects across UC Berkeley in achieving campus strategic goals.

Increase our capacity to deliver

IT projects within budget and on schedule.

Support and strengthen the ability of campus staff to collaborate effectively on IT projects by sharing a common language and set of practices,thereby reducing project risk.
Training Opportunities
There are many options available to receive professional development in project management. If you have questions about this policy or want more information about training opportunities, please contact Jon Conhaim, Manager of the Technology Program Office (TPO), at conhaim@berkeley.edu or 510-643-2244.
UCOP IT Project Reporting Requirements
To ensure that the University of California Board of Regents is able to exercise the necessary oversight for the university's significant IT projects, all University locations are required per Regents Policy 5103 to provide a status update to the Regents three times per calendar year for IT projects with an estimated or actual cumulative cost of $5 million or more. Thank you to those who filed their report by the internal date of June 8. The next reporting deadline will be October 8. If you have a project that meets the $5 million dollar threshold, please complete the appropriate report template and send them to Jon Conhaim.
Regards,
Larry Conrad, Associate Vice Chancellor for IT and Chief Information Officer