Dear One IT colleagues,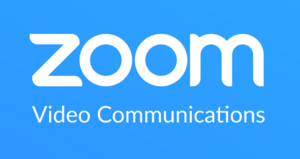 As we head into a new school year, we are making significant security and privacy improvements to the campus Zoom service, and wanted to update you prior to announcements being made to the entire campus early next week. 
Security
As IT service providers, we are responsible for creating a secure and safe environment for the campus community. With this in mind, we will be making changes to meeting settings in Zoom. These changes are being implemented over the next few weeks in order to minimize disruptions to instruction once fall classes begin. 
Notable Changes
The single most notable change is that as of Aug. 15, all hosts and participants (whether or not they are part of Berkeley) will be required to sign into a Zoom account prior to joining meetings hosted by UC Berkeley. This is a best practice to avoid Zoom bombing.
Some details about the requirement for all participants to be authenticated:
Other upcoming security changes will be rolled out between now and the start of the fall semester: 
Newly created meetings will have passcodes enabled so everyone joining the meeting will need to use the meeting code for entry.

Participants will be muted upon entry to avoid audio disruption to meetings.

Most campus users already sign into their Zoom account with their CalNet ID but others may use a username and password. Signing in with your CalNet ID will become a requirement for all UC Berkeley-provided Zoom accounts starting in September/October 2020. The exact date will be announced closer to the implementation time. We strongly encourage all users to sign in with CalNet starting now in preparation for these changes.
View the full list of recent and upcoming Zoom changes, including implementation dates.
You play an important role!
Even the best security settings can't completely prevent Zoom bombing. You also need to do the right things:
Never post the connection details for a videoconference on a public site or social media (instead, distribute the details privately to people who RSVP).

Do not override the new security settings mentioned here. But if you have the need to switch back and forth between settings, consider using meeting templates
Consider adding a waiting room

as an extra layer of security.

Make sure you know who a participant is before allowing them to share their screen.
Review additional recommendations from our Information Security Office: Settings for Securing Zoom and the Office of Ethics: Privacy Considerations When Using Zoom
Eligibility
Now that Zoom has been added as a Productivity Suite service, we have revised the eligibility criteria for Zoom accounts at Berkeley. As an overview:
Faculty, Registered Students, Staff, UCPath Affiliates, and SPAs are entitled to Zoom Licensed (formerly Pro) accounts;

People in their Grace Period and Not-registered Students are entitled to Zoom Basic accounts.
See Zoom Service Description & Pricing Information for the specifics of eligibility. 
Easier Access
Those that are entitled to Zoom Licensed accounts need only sign into the Zoom service at https://berkeley.zoom.us using their CalNet credentials to get their licensed account. There is no longer a need to request accounts in advance.
CalNet Sync
As of Aug. 15, 2020, the email address associated with each user's Zoom account will be updated to match their primary bConnected Google Account email (@ berkeley.edu email address), and will be kept in sync with that address. 
Most users will notice little change in functionality, but users who are currently using a Zoom username and password to login will need to start using their CalNet ID and passphrase to access their accounts.
Additionally, as part of this sync process, people who are no longer eligible for Berkeley Zoom accounts will be automatically downgraded to a Zoom Basic account (during their CalNet Grace Period) and disabled (at the termination of their Grace Period).
Fun Stuff
On Aug. 15, we will also be updating to a new, streamlined, more Berkeley-branded Zoom login page. You can preview the draft page here (may require an incognito browser to view).
You'll notice that there are now a couple dozen Berkeley- and Light the Way-themed Zoom backgrounds available to all users. We've also added the Berkeley seal to the waiting room, and updated the watermark that optionally appears on Zoom webinars and livestreams. Enjoy!
Meet New Team Members
Over the past few months there have been some changes to the Zoom service team: 
Jen Bellenger, Zoom Service Lead

Joslyn Broussard, Zoom Support Lead
Ezra Daly, Zoom Instructional Support Coordinator
Please let me know if you have any questions about these upcoming Zoom changes. 
Happy Zooming!
Jen Bellenger