A Sponsor Showcase will take place during the summit as well as the following presentations from our One IT community. 
Session Title, Description, Presenter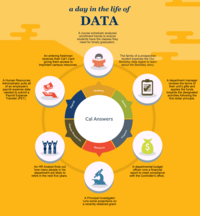 A Day in the Life of Data
Learn how Cal Answers leverages UC Berkeley's data to make a positive difference in the lives of UC Berkeley's staff, students, faculty, and interested public stakeholders. Presentations will include technical deep dives as well as demonstrations of Cal Answers features and functionality. Print the handout
Presenter: Max Michel, Data Integration Manager, IST-Enterprise Data Services
Max manages the Data Integration Team for UC Berkeley's Enterprise Data Warehouse. The team manages, supports, and improves the tables and load processes that keep Cal Answers and BAIRS reports up-to-date and accurate.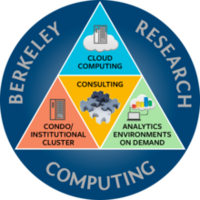 Berkeley Research Computing Services
The Berkeley Research Computing (BRC) program supports research with a coordinated set of services across a range of computation and data analysis needs. BRC includes consulting that ensures faculty are matched to the appropriate resources, and that the computation and data resources meet their needs. BRC compute resources range from the Savio High Performance Computing cluster, to facilitated access for cloud computing, to the Analytics Environments on-Demand (AEoD) resource, designed for researchers who need to run analytic software packages (such as ArcGIS, Stata, SPSS, R Studio, etc.) on a platform that is scaled up from a standard laptop or workstation, in a Windows-based environment. Visit the BRC website
Presenter: Patrick Schmitz, Associate Director of Research IT, and Director of Berkeley Research Computing
Patrick specializes in IT Strategy, IT Support for Research, Information and Applications Architecture, Museum and Research Collections Management, Semantic Technologies, Media Management and Presentation.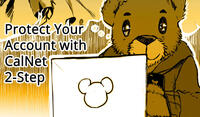 CalNet 2-Step Implementation: Lessons Learned
So we got 30,000 staff and faculty 2-Stepping within 4 months! How did we do it? What did we learn? What worked? What didn't work? What surprised us? Come find out! CalNet 2-Step website | Quiz and Raffle Winners
Presenter: Ronnie Ong, Project Manager, CalNet Team - IST
The CalNet team operates a large portfolio of services to meet the identity and access needs of UC Berkeley.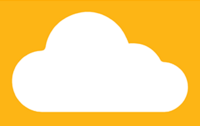 Cloud Resource Center (CRC)
Please come and see the newly launched Cloud Resource Center, a small but growing source for navigating cloud services across campus. Our goal with the CRC is to create a community where the collected knowledge of cloud services across campus is shared. We hope to engage individuals and departments in problem-solving and moving the campus cloud presence forward. Visit the CRC
Presenter: Gabriel Gonzalez, CTO of Berkeley Law
Gabe is interested in the intersection of education and technology, especially in higher-ed and legal education and with regards to online and collaborative technologies. His current portfolio includes large-scale system-wide groups, campus-wide initiatives and department-level projects providing an opportunity for him to collaborate with faculty, students, and staff at all levels.
DocuSign: The Time is Now
Campus recently purchased an Educause Net+ Enterprise license for DocuSign, an eSignature tool. This session will focus on DocuSign benefits and opportunities, including options for technical integrations with other systems.
Presenter: Marlita Kahn, Service Manager, IST-API
Marlita's work focuses on helping our campus community's work become easier and faster. She loves to travel, read, and explore. For years, she has combined her interest in exploration with her interest in making things simpler to do by developing projects/products whose implementation require creating something new - sometimes on the painful "bleeding edge" - ouch, but fun and invigorating.
ETS and CSS-IT Service Desk Collaboration Project
The objective of the ETS and CSS IT Service Desk Collaboration was to move first tier phone and email support for online ETS services to the campus-wide Service Desk (CSS IT), with three months for training and just under a month for a pilot before the Spring 2017 semester.
Presenter: Paula Miranda, Instructional Technologist and Support Lead, ETS
Paula is a baseball fan and active Ella Baker Center member who manages support and training for bCourses, in that order.
IT Monitoring for UC Berkeley
While most IT infrastructure and application support teams currently have some form of monitoring solution for their respective services, there is no system in place that allows for a holistic view of the entire operational environment. The IT Monitoring Service is intended to provide a central coordination point for the prompt and effective resolution and communication of IT system outages. This service utilizes the Groundwork Open Source monitoring platform, housed in the IST Data Center, to consolidate all critical systems monitoring into a single pane of glass. This overhead view allows CSS IT Service Desk and responding IT Personnel greater visibility into the overall health of all mission critical services. View our poster
Presenter: Peter Collins, ITOC Systems Analyst, IST-Infrastructure Services
Peter loves IT Monitoring!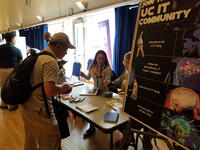 Join the UC IT Community
Did you know that over 70% have at least one social media profile? As IT professionals, we understand that technology is a great tool for conducting research, connecting with family and friends, as well as learning in the classroom. However, it wasn't until 2014 that the systemwide IT communications movement took off, and as a community we began to connect with colleagues across the state using new platforms. In this session, we'll go over all UC IT social platforms, from the steady build-up of the UC IT Blog to the recent Slack explosion. With each platform we'll introduce tips and tricks and give shout-outs to campus rock stars. Throughout, we'll delve into the science behind community building, and explain why simply sharing your story – whether it be small project update or big award for your team – can lead to a happier, more collaborative workplace. UC IT Portal | UC IT Blog
Presenter: Alexa Rivetti and Savannah Gray, IT Communications, UCO P 
Alexa loves getting to know people, on and off-line, and has made a career of it. Ask her how to get involved in UC IT!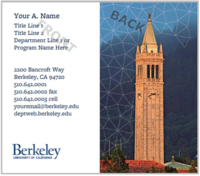 Learn What the UCSF Print Management Program (PMP) Can Do for You
UCSF Documents and Media partners with CSS IT and departmental IT teams to help manage print devices on campus. Stop by to learn how we help with UC Berkeley centralized enterprise print management to reduce costs, increase document and device security, and improve workflow. Visit the UC Print Storefront
Presenters: Steven Westwood, Print Management Program Manager and Pamela Krol, Business Development Manager, UCSF Documents & Media
Leveraging Technology-Enhanced Active Learning on Campus
Active learning classrooms (ALC) are flexible learning spaces that feature advanced technology, moveable furniture, whiteboards and huddle boards, and more. They are designed to support a wide range of pedagogical approaches that encourage student engagement and interaction. These classrooms facilitate technology-enhanced teaching with features such as advanced video distribution, multiple source destination, and device control through networking. This poster will highlight the unique features of the six general-assignment ALCs on campus, with capacities ranging from 15 to 120, while also providing examples of how faculty are using these flexible spaces to advance student learning. In addition, we will share preliminary results of faculty and student feedback related to teaching and learning in the ALCs during Spring Semester 2018 as well as future directions for advancing digital learning and innovation.
Presenter: Brit Toven-Lindsey, Active Learning Specialist, Center for Teaching & Learning
Brit supports faculty in incorporating more active learning and student-centered pedagogies into their teaching. The Center for Teaching and Learning partners with faculty to inspire, enrich, and innovate Berkeley's collective practice and pursuit of teaching excellence.
Making the Online Experience Accessible: Tools & Support @UCB
This presentation will provide an overview of accessibility-related tools and services available on campus. Topics covered will include: video captioning, accessible websites, and accessible course content.
Presenter: Owen McGrath, Associate Director, Teaching & Learning Spaces and Operations - ETS
Owen oversees services and initiatives in assistive technology, captioning of video, accessibility of online sites and documents.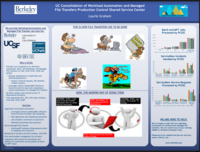 Making UC More Efficient: Shared Service for Production Control
The Production Control Shared Service Center (PCSSC) is a UC multi-campus organization responsible for delivering workload automation, batch scheduling and file transfer services to IT customers and users of business applications in mainframe and distributed platform environments for UC Berkeley, UC San Francisco, UC Santa Cruz, UC Health, UC Office of the President, and the UCPath initiative. We will demonstrate the benefits and wonders of Workload Automation and Managed File Transfers. View our poster
Presenter: Laurie Graham, Production Control Operations Manager, IST-Infrastructure Services
Laurie has 40 years in the systems side of technology, including designing and building data centers, to recovering systems after Hurricane Andrew, to managing different operational and system teams for Burger King Corp, through DoD, to UCB.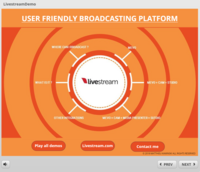 Portable Broadcasting Platform
School of Public Health staff have developed a portable broadcast solution that can accommodate up to four speakers at once and simulcast events on Livestream / Facebook and You Tube at the same time. View Livestream demo
Presenter: Matthieu Kaminski, Technology Project Manager, School of Public Health
About Matthieu: Autodidact, passionate in Digital Media and Technology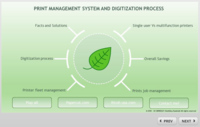 Print Management System & Digitization Process
In this session, you will learn how Matt and the School of Public Health have been implementing a fleet of multiple user printers and eliminated all the personal printers. Overall savings of $284k in 5 years. You will also learn about the digitization process implemented, all these efforts were made to be more efficient, consume less and save money. Learn more
Presenter: Matthieu Kaminski, Technology Project Manager, School of Public Health
About Matthieu: Passionate about efficiency and technology implementation, business solutions.
Research Data Management: Challenges and Opportunities
The campus-wide Research Data Management Program is a partnership between Research IT and the Library. We will present metrics from our consultations with researchers and give examples of the kinds of questions researchers bring to us.
Presenter: Chris Hoffman, Program Director, Research Data Management & Informatics Services
Chris leads our Research Data Management and Informatics Services/CollectionSpace programs.
Student Computing @ Cal
The Student Computing at Cal Project aims to transform the entire student experience at UC Berkeley while reducing redundancy and creating new services that can scale across campus.
Presenter: Traci Young, Program Manager, Student Computing at Cal - SAIT
Traci's background includes managing IT Operations, management of policy and procedures, audit, testing, and support teams.
The Power of Collaboration: Berkeley's Debut of Virtual Advising for New Students
In Summer 2017, UC Berkeley transitioned all academic colleges and departments from an in-person summer orientation advising model to virtual academic advising of 9,500 undergraduates via Canvas, a learning management software. In nine months, units across campus collaborated on technology, content, and communication to make this possible. Learn how we did it and who we involved at this poster session.
Presenters: Rebecca Sablo, Assistant Dean of Instruction & Student Affairs, College of Natural Resources and Micki Estuesta, Associate Director, New Student Services. 
Rebecca served as chair of the Golden Bear Orientation Academic Advising Committee which was responsible for identifying and implementing the online tools to support Berkeley's first summer of virtual advising for new students.
Micki worked with BRCOE, ETS and advisors in colleges and departments to make Berkeley's first summer of virtual advising for new students possible.