Keynote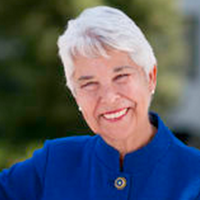 Carol Christ is the 11th Chancellor and the former Executive Vice Chancellor and Provost of the University of California, Berkeley. She previously served as President of Smith College from 2002 to 2013, and before that was a professor of English and an administrator at Berkeley for more than three decades. Chancellor Christ is an advocate for quality, accessible public higher education, a proponent of the value of a broad education in the liberal arts and sciences, and a champion of women's issues and diversity on college campuses. Since her return to Berkeley, she has worked to foster community and improve the campus climate, strengthen Berkeley's financial position, address the campus' housing shortage, and celebrate the institution's longstanding commitment to free speech.
Panel Discussion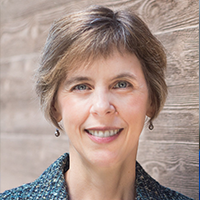 Camille Crittenden, Ph.D., is the Deputy Director of CITRIS and the Banatao Institute, and co-founder of the CITRIS Policy Lab and the Women in Technology Initiative at UC. Prior to coming to CITRIS in 2012, she was Executive Director of the Human Rights Center at Berkeley Law, where she helped to develop its program in human rights, technology, and new media. She has written and spoken widely on these topics, as well as technology applications for civic engagement, government transparency and accountability, and the digital divide. She held previous positions as Assistant Dean for Development with International and Area Studies at UC Berkeley and in development and public relations at University of California Press and San Francisco Opera. She earned an MA and Ph.D. from Duke University.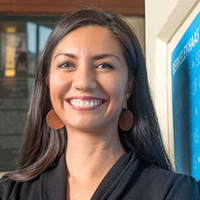 Élida M. Bautista earned her BA in Psychology and Chicano Studies from Claremont McKenna College, and her PhD in Clinical Psychology from the University of Michigan. She completed a Chicana Dissertation Fellowship at UC Santa Barbara, while teaching in the Chicano Studies Department there, followed by a Post-doctoral fellowship at the UC San Francisco. While on faculty at UCSF's Department of Psychiatry, Dr. Bautista served as the Director of Clinical Training of the Multicultural Clinical Training Program based at the San Francisco General Hospital (ZSFGH) Child & Adolescent Service. There she developed and supervised a number of clinical rotations focused on trauma-informed practices for underserved communities, and successfully led the program to national accreditation. Additionally, Dr. Bautista developed and taught the Diversity and Inclusion Certificate Program for staff through the UCSF Office of Diversity and Outreach, and led their campus-wide Unconscious Bias training effort. In her spare time, Dr. Bautista serves on a couple of Boards (Women Organized to Make Abuse Nonexistent, Inc and American Psychological Association Minority Fellowship Program), and has been involved with community radio and the local arts scene in the Bay. She joined Berkeley Haas in January as the Director of Inclusion and Diversity, and informing the school's strategic plan on diversity and inclusion, focused on climate and the student experience for all of the degree-granting programs at Haas.

Billy Curtis has worked on college campuses as a professional since 1990.  Over the years he has held many positions from Hall Director to Director of Student Activities. Billy was appointed to be the first full time coordinator of LGBT services at UC Berkeley in 1999.  During his time at Cal, Billy has led in the development and implementation of a full suite of services for the campus LGBT community. Under his leadership GenEq's programs and impact have grown exponentially. He established Cal's first Lavender Graduation, led UCB to address Hate Crimes and Hate Acts more effectively, and led the university toward better inclusion for the campus Transgender community.
Billy is responsible for providing consultation to UC Berkeley staff, faculty, students, and senior campus administrators on policies that pertain to gender, gender identity, sexual orientation, intimate partner abuse, sexual harassment, and hate crimes/bias related incidents. He is committed to fostering a campus climate that resists exclusion, and values the myriad of identities present among the student, faculty and staff populations.
Billy began his career journey at the University of Massachusetts, Amherst where he earned a Bachelor of Science degree in Zoology. It was during his time there as a resident assistant, student leader and activist, that he began developing a strong desire to work for making institutions of higher education more responsive and inclusive of various diverse identities, particularly marginalized identities. He later went on to earn a Master of Arts degree in Higher Education Administration from the University of San Francisco.
Billy is not only active on campus but also sits on various Boards of Directors and city-wide committees in San Francisco. He is also active in a number of national organizations and has delivered lectures on race, gender and sexuality at other universities nationally. He is excited about the possibilities the full realization of a Gender Equity Resource Center can bring to UC Berkeley.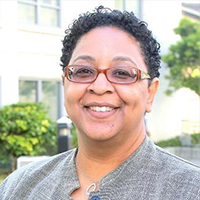 Yvette Gullatt has more than twenty years of experience in diversity and institutional equity leadership. She currently serves as Vice Provost for Diversity and Engagement and Interim Vice President for Student Affairs for the University of California system. In these roles she provides strategic leadership and advice for translating UC's vision of inclusive excellence into sustainable policies, practices, and programs.
Yvette leads UC-wide efforts to foster equitable campus climates for faculty, students, and staff; oversees programs and services that enhance the accessibility of college degrees, including pre-college academic preparation and teacher professional development programs; and is responsible for systemwide policy and practice related to freshman and transfer admissions, undergraduate and graduate campus life, and student financial support.
Yvette has PhD, MA, and BA degrees from the University of California, Berkeley; her research interests include early African American life writing and Afro-Christian discourses of community development and nationalism. She is a graduate of the Management Development Program at the Harvard Institutes for Higher Education in the Harvard Graduate School of Education and the UC-CORO Systemwide Leadership Collaborative.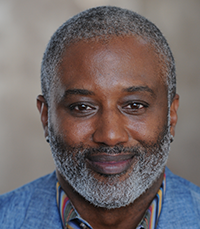 Mohammed Soriano-Bilal is probably best known as the voice of reason on MTV's Real World San Francisco. He is an accomplished Diversity & Inclusion consultant, a strategist, a poet, and an award-winning producer of both music and film. As a facilitator of hundreds of Diversity & Inclusion presentations and workshops - with clients that include Nokia, Progressive Corporation, Campbell Ewald, and the US Treasury -Mohammed works to help organizations remove the blockages that stand in the way of growth.
As a multi-disciplinarian artist-- Mohammed has collaborated with Santana, Public Enemy, Ben Harper, De La Soul, Danny Glover and Mos Def; his music has been featured on NBC, the CW, and the Sundance Film Festival; he wrote a weekly column for the San Francisco Bay Guardian; and his film work includes If I Were President, an election campaign that helped register 200,000 first-time voters of color and Vocabulary of Change, a conversation between Angela Davis and Tim Wise.
As executive director of the African American Art & Culture Complex, one of San Francisco city's six cultural centers, Mohammed led a strategic shift resulting in a 21% increase in revenue. Currently, Mohammed serves as Assistant Dean & Managing Director of Diversity & Inclusion Programs at Stanford University, where he oversees a team of world-class facilitators and explores his scholarly passion for the confluence of equity, art, and innovation.