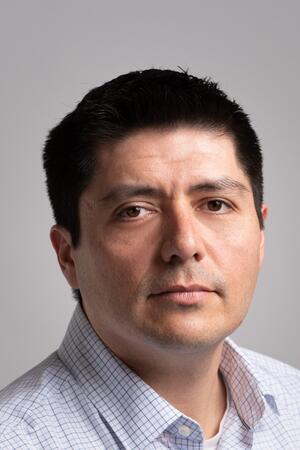 Gabriel Gonzalez is the Interim Associate Vice Chancellor for IT and Chief Information Officer for the University of California, Berkeley. Berkeley Executive Search has appointed a search committee to lead a nationwide search for Berkeley's next associate vice chancellor and chief information officer and Gabriel will remain in the interim role until the position is filled.
A Berkeley alumnus and long-time employee, Gabriel currently serves as the assistant dean and chief information officer at Berkeley Law, where he is responsible for providing the vision, leadership, and implementation of the school's strategic and tactical plan for information technology. Over the years, Gabriel has participated in several campus-wide and system-wide initiatives and working groups including: UC Information Technology Architecture Group, the bConnected Google Apps and CalTime Migration Strategy Teams, and the UC Berkeley bSecure Firewall Replacement Project team. He is the current chair of the UC Berkeley Campus Information Security and Privacy Committee. This combination of work on both the academic and administrative sides of the campus, as well as his long-term institutional knowledge, make Gabriel the ideal candidate to fill this important interim role.
As the interim CIO, Gabriel will oversee the university's IT strategy, infrastructure, and services, working closely with Berkeley IT's executive leadership team and Berkeley's academic and administrative units to ensure the smooth functioning of our systems, support emerging technologies, and enhance our campus-wide IT capabilities.
Gabriel is committed to the IT client experience and furthering the gains that Berkeley IT and the One IT community have made these past few years. Gabriel is also deeply committed to advancing the campus's diversity, equity, inclusion, justice, and belonging goals. He previously served on the Chicanx Latinx Standing Committee and in the Re-Imagining IT Diversity and Inclusion Strategy Workgroup.