OCIO/IST Organizational Design Project
In October 2020, we kicked off our Organizational Design Project (ODP) to create an organization that is positioned to both manage the impacts of the campus financial situation and is prepared to strategically meet the needs of our institution going forward. 
Objective
Build an agile central IT organization that serves as astrategic partnerwith the UC Berkeley community to efficiently deliver campus IT services. Create a structure and culture that isinclusive, actively embraces diversity and equity,where IT professionals can do their best work
Status
As we move into the fall semester, ODP has concluded its first workstream of Phase 4. This entailed announcing our new functional organizational structure along with the Executive Leadership Team (ExLT), and the role cross-functional teams (ACTs) will play in fostering collaboration between functional units. The new ExLT was put in place immediately to lead the next steps in our organizational design work. 
The focus is now squarely on our next two workstreams. First, the members of the ExLT are working with Directors and Managers to finalize the design of their functional units to include each and every individual contributor.
Second, recruiting for leadership positions as well as other ODP-critical roles is now gaining momentum; job descriptions for new positions are being written, approved positions are being posted, and reclassifications are being drafted.
These activities will carry us well into November, and closer to the official launch of our new IT organization!
ODP Timeline & Progress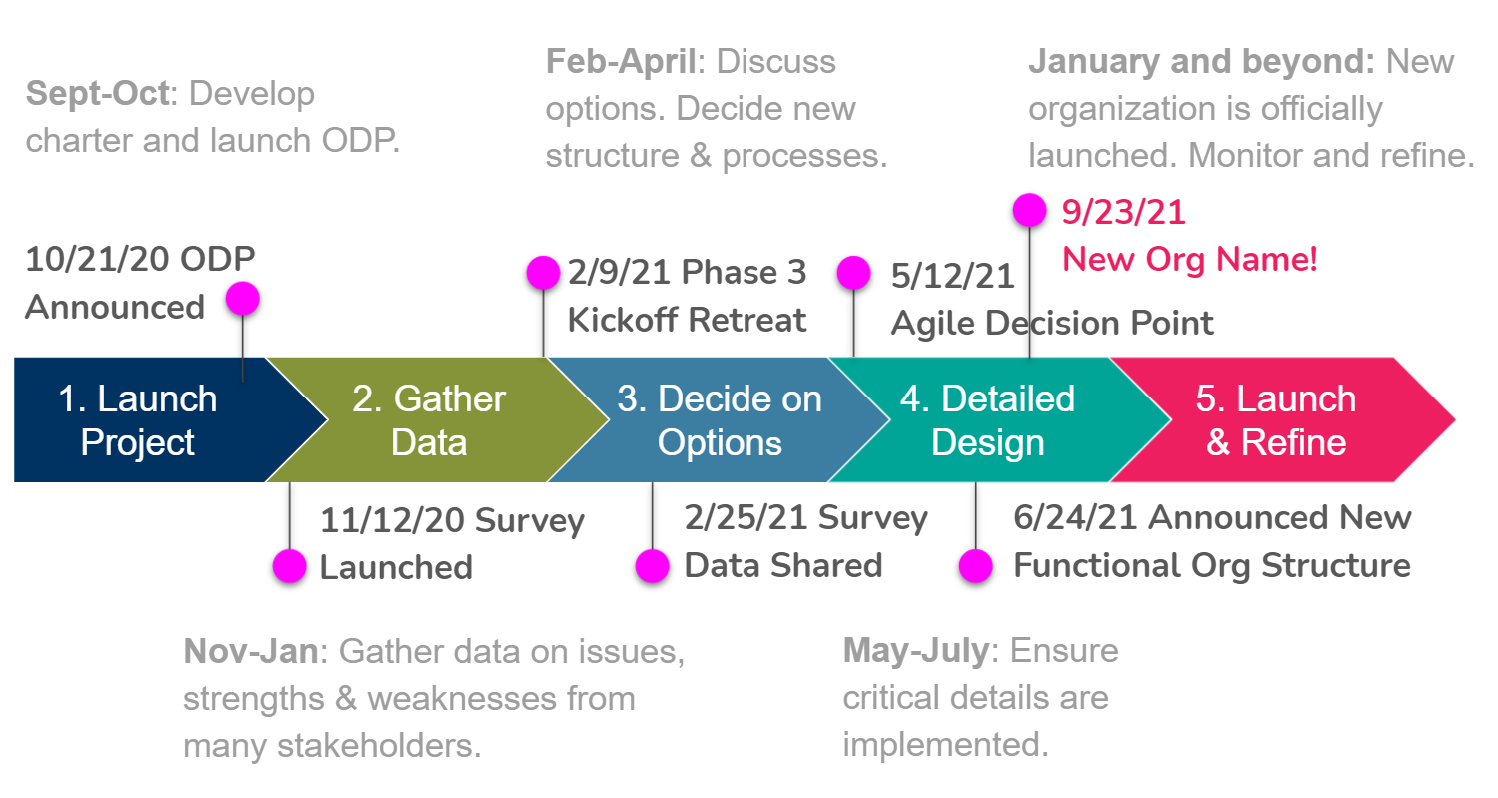 Phase 4 Detailed Design: Workstream Schedule