OCIO/IST Organizational Design Project
In October 2020, we kicked off our Organizational Design Project (ODP) to create an organization that is positioned to both manage the impacts of the campus financial situation and is prepared to strategically meet the needs of our institution going forward. 
Objective
Build an agile central IT organization that serves as a strategic partner with the UC Berkeley community to efficiently deliver campus IT services. Create a structure and culture that is inclusive, actively embraces diversity and equity, where IT professionals can do their best work.
Status
We are now in Phase 4 and excited to announce our new functional organizational structure along with the Executive Leadership Team (ExLT). This information was shared during the June 24, 2021 All Staff meeting.
The new ExLT is in place immediately to lead the next steps in our organizational design work. Although we have announced the new functional organizational structure and the leadership, there is still much work to be done through the end of the year. Phase 4 of the project will complete the more detailed design of each of the units, and is expected to be completed by November. Our goal is to be able to officially announce our new organization in January 2022. 
Revised ODP Timeline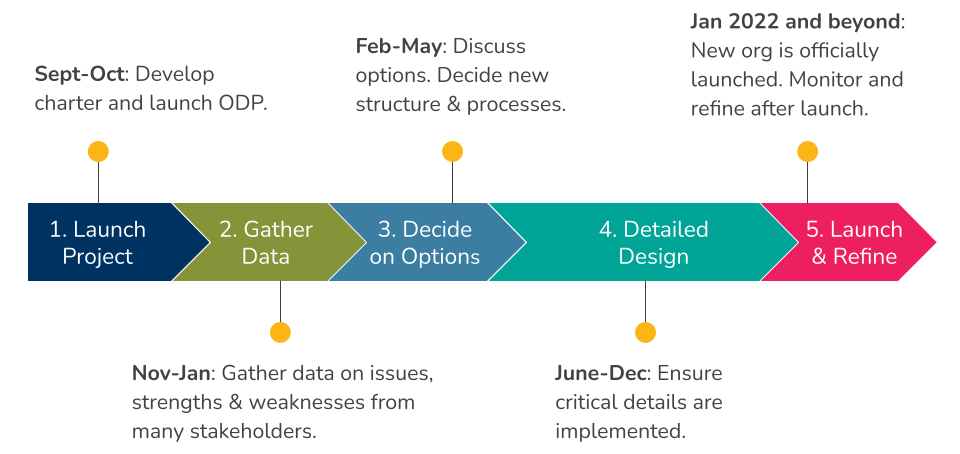 Phase 4 Detailed Design: Workstream Schedule

Progress to Date