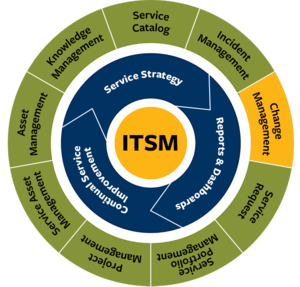 Changes to IT systems may arise reactively in response to problems or externally imposed requirements (e.g. legislative changes). They may also occur proactively by seeking improved efficiency and effectiveness, by enabling business initiatives, and from programs, projects, or service improvement initiatives.
Goals
The primary goals of IT Change Management at UC Berkeley are three-fold:
Help IT community members standardize the methods and procedures for efficiently managing IT system changes.
Enable better communication and collaboration by IT teams on changes which have the potential to affect people or services outside their area of responsibility.
Minimize outages and downtime related to IT system change activity.
Types of Changes
Normal

 - Changes that are more than 7+ days away are considered a normal change that will be reviewed by the Change Advisory Board (CAB) in the weekly Tuesday Change Management Review (CMR) meeting.

Emergency

 - Critical and urgent changes that cannot wait for CAB review are considered an emergency. Included here would be critical security patching or changes required to address an outage incident. 
Our Approach
At UC Berkeley, we are committed to the following IT Change Management practices:
We standardize methods and procedures for all IT changes that could negatively impact people and/or IT services.
We communicate changes so that customers, service desk, and dependent service partners are aware of these changes.
We align changes with business operational needs and manage service availability to the campus during critical times such as student enrollment periods, the activation of the Emergency Operations Center (EOC), BigGive, etc.