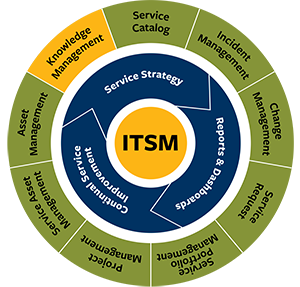 The primary goal of IT Knowledge Management (KM) at UC Berkeley is to help the campus community easily find helpful information about  campus technology services. The KM ecosystem includes IT information provided to the campus through various channels:
The IT Service Catalog;

Service Pages within the IT Service Catalog in Open Berkeley;

The ServiceNow Knowledge Base (KB);
Wikis (e.g., Confluence), other websites, documents and folders in Drive, and more;
Problem Reporting (Incident Management)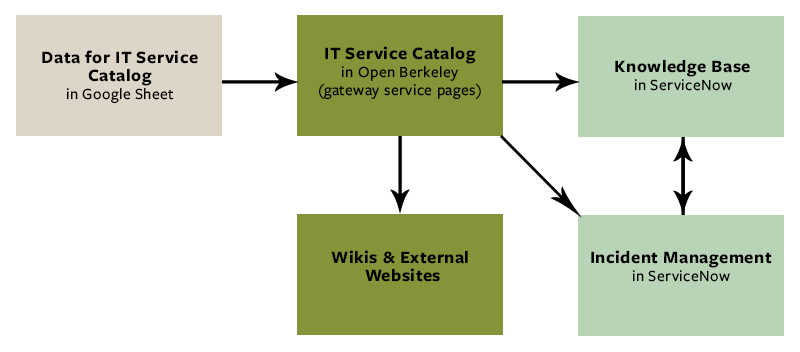 To support IT Knowledge Management we are creating both a community of practice and a repository of reference materials such as Knowledge Base templates and style guides to support knowledge authors, editors and IT service owners.
If you are interested in participating or have questions, please contact Marlita Kahn at marlita@berkeley.edu.